World's Smallest Monkeys – Pygmy Marmoset Babies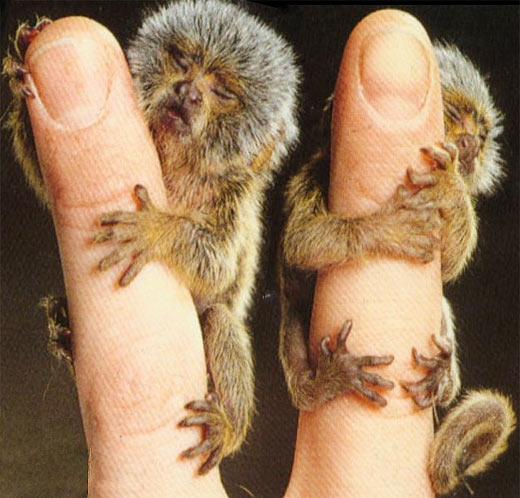 The World's smallest monkey (aka "the finger monkey") is even smaller when first born. Imagine that. And then they grow up but they still remain tiny, a large adult may be 5 inches tall. That is why they call them pygmies – pygmy marmosets. They are usually born in pairs but occasionally triplets or single individuals might be born. And even rarer still a pair of albinos can be born (see below).
Being such small monkeys, they are rather nervous and fidgety little creatures and are not usually pleased to be in captivity. They come from the Amazon and prefer to be very high in the tree canopy where they whistle and click to communicate with each other. The wild of course has its dangers too, up in the trees they have to be on the lookout for predatory birds that may snatch a little monkey off the the trees for a snack.