Golden Lion Tamarin – Real Baby Troll Dolls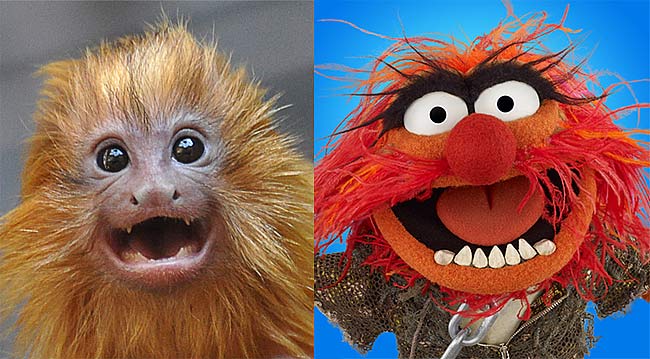 Can you tell which of the animals in these photos are the real monkeys? 😉
These are not the smallest monkeys around, that would be the pymgy marmoset, but they are pretty tiny, weighing max 2 lbs (900 g), and they have to be the smallest red monkeys around. Well, not quite red but more of a fiery orange or "golden". Such bright colors from a little monkey you can almost mistake them for troll dolls or finger muppets. Even more so the newborns because they are of course extra tiny. Not that you will run into golden lion tamarins in your neighborhood, unless you live in the forest of southeastern Brazil, but you can find them in many zoos, usually grouped with their other relatives, the marmosets and small new world monkeys. Also adding to their distinctness is the length of the hair around their faces creating the "lion's mane".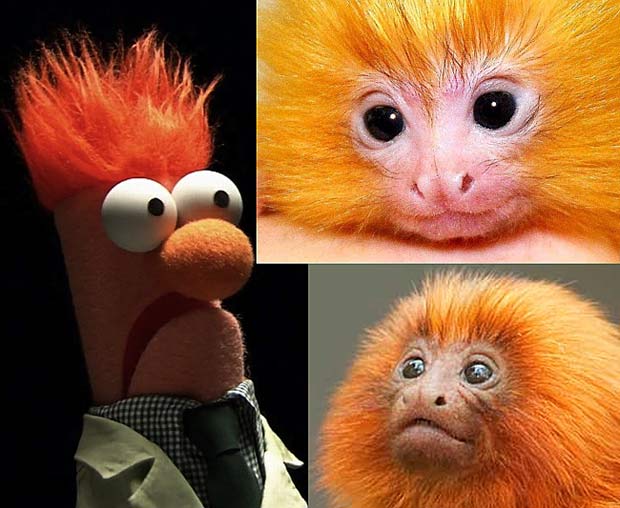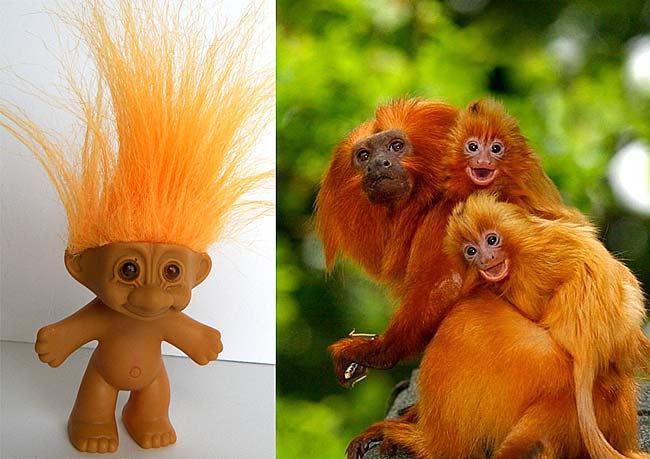 In the wild, due to deforestation and habitat loss, the populations are facing some dire challenges, and so these little live troll dolls are considered endangered. There are efforts under way to preserve the species in Brazil and at zoos in various countries. There are an estimated 1000 left in the wild and near 500 in zoos. With luck the populations will rebound so that zoos and Brazilian forests will have as many small bright orange goofmonkeys as they need. They normally live in small family groups that take turns caring for the newer arrivals. Usually in a group there is one pair of male and female that reproduce. The newborns weigh only a couple of ounces at birth and yes they come out with that crazy orange hair. The newborns cling to the fur of one or the other of the parents and are provided with free transport for some time.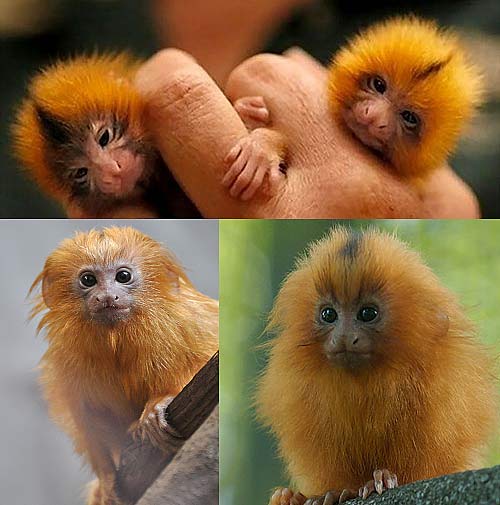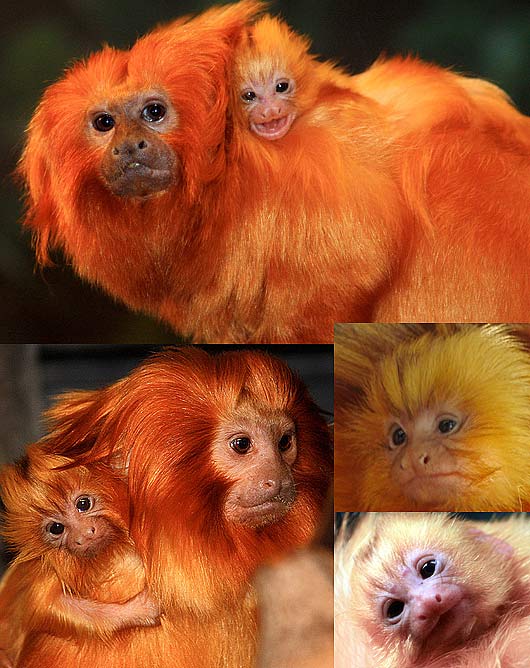 Like you might imagine these little monkeys are really active during the day playing with each other, chirping, and looking for insects and other things to eat.