Axolotl – Permanent Juvenile and Smile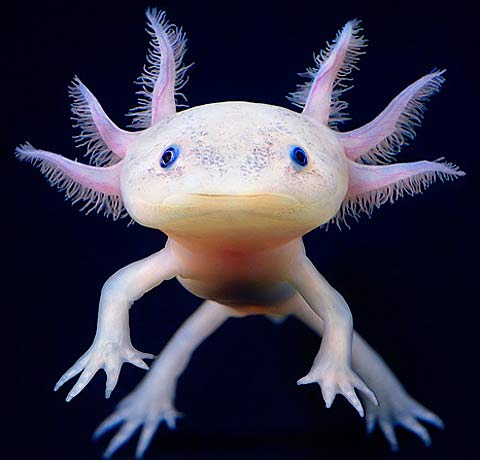 Rarely growing larger than a foot (30 centimeters) in length, the Axolotl is one of nature's smaller bundles of amazing. A critically endangered species thanks to water pollution and predatory introduction in their native Mexico, these amphibians are a species of salamander that never undergoes metamorphosis and therefore remains gilled and aquatic for its entire life. They prefer to stay submerged in the Mexican lakes in their larval stage (like the tadpole stage of frogs and toads) rather than grow up and walk the land. So the baby animal grows (but not that much) and then remains in its juvenile aquatic state its whole adult life. Can you imagine remaining a teenager with oversized ears and nose your whole life?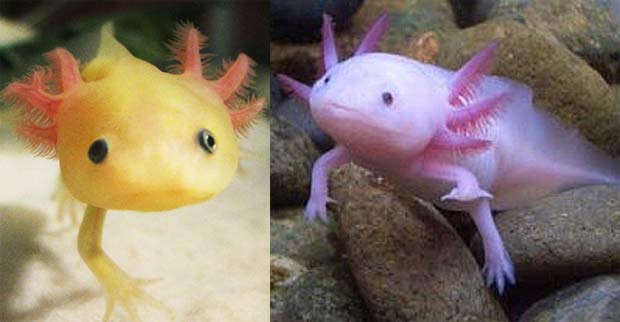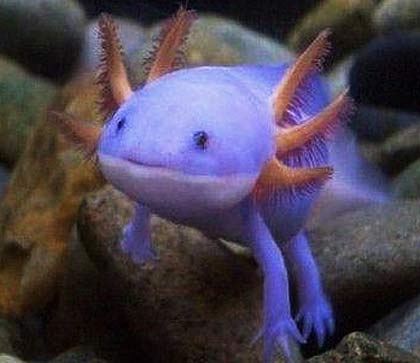 Also known as Mexican Walking Fish, Mexican Salamanders, and "Water Monsters", these creatures are known for their ability to regenerate almost any part of their bodies, including arms, legs, vital organs, and even parts of their brain. This has led to them being bred in large numbers in captivity and used in research. They're also known for their interesting method of feeding; as they sense prey such as worms, insects, and small fish by smell and them "snap" at them by essentially taking a super powerful deep breath and sucking them into their stomachs. They also possess external gils, have no eyelids, and tend to have a "smile" all the time.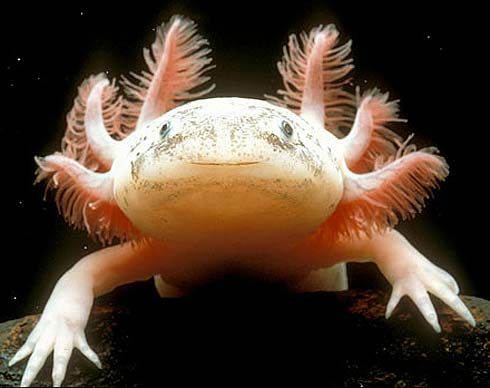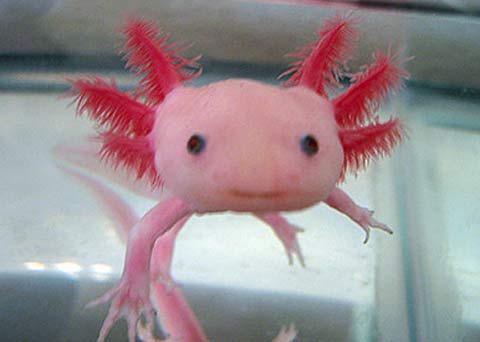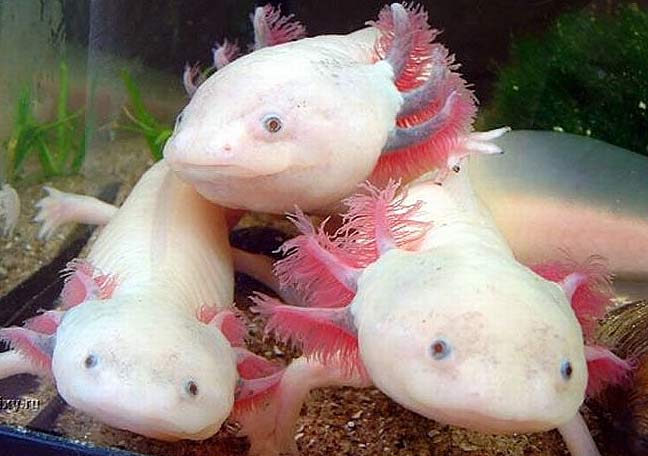 Axolotl's are neotonic, meaning they can each sexual maturity despite their aforementioned lack of metamorphosis. It's believed that this is a survival mechanism developed so that they could better thrive in mountain and hill environments where a larger creature would run out of food sources. In addition to being bred for research purposes, Axolotls are also bred as pets because of their interesting appearance (external gills, long body, tiny limbs), and can be found on the shelves of pet stores in places like Tokyo and other large Asian cities.